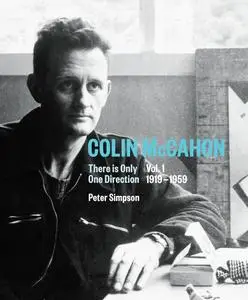 Colin McCahon: There is Only One Direction, Volume I 1919–1959 by Peter Simpson
English | October 3rd, 2019 | ISBN: 1869408950 | 360 pages | EPUB | 33.17 MB
The first of an extraordinary two-volume work chronicling forty-five years of painting by New Zealand's most important artist, Colin McCahon. Colin McCahon (1919-1987) was New Zealand's greatest twentieth-century artist. Through landscapes, biblical paintings and abstraction, the introduction of words and Maori motifs, McCahon's work came to define a distinctly New Zealand modernist idiom. Collected and exhibited extensively in Australasia and Europe, McCahon's work has not been assessed as a whole for thirty-five years.In this richly illustrated two-volume work, written in an accessible style and published to coincide with the centenary of Colin McCahon's birth, leading McCahon scholar, writer and curator Peter Simpson chronicles the evolution of McCahon's work over the artist's entire forty-five-year career.