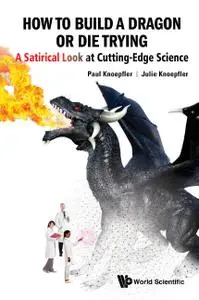 How to Build a Dragon Or Die Trying: A Satirical Look At Cutting-edge Science by Paul Knoepfler, Julie Knoepfler
English | June 25th, 2019 | ISBN: 9813275936, 9813274468 | 250 pages | True PDF | 103.48 MB
What if you could have your own real dragon? While that might seem like just a fantasy, today cutting-edge science has brought us to the point where it might really be possible. This book looks into the possibilities of making living, fire-breathing dragons. The world has been fascinated with dragons for thousands of years. Fictional dragons still have a firm place in pop culture, such as Smaug from The Hobbit as well as the dragons in Game of Thrones and in the How to Train Your Dragon movies.