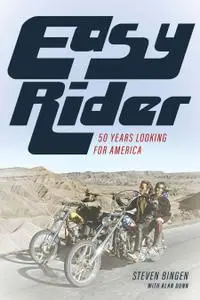 Easy Rider: 50 Years Looking for America by Steven Bingen
English | November 1st, 2019 | ISBN: 1493046438 | 201 pages | EPUB | 7.26 MB
In 1969 a man walked upon the moon, the Woodstock music festival was held in upstate New York, Richard Nixon was sworn in as the president of the United States, the Beatles made their last public appearance, as did, after a fashion, Judy Garland, Dwight D. Eisenhower, Boris Karloff, Joseph P. Kennedy, and Jack Kerouac, all of whom passed away that year. Something else passed away that year as well. In early July, just days before the moon landing, a low-budget exploitation movie, EasyRider, was released. It's astonishing and wholly unexpected success almost single-handedly destroyed the Hollywood studio system which had been controlling the entertainment industry for half a century.