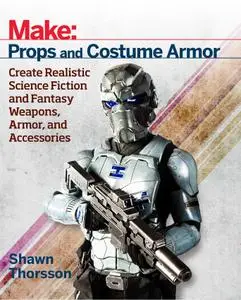 Make: Props and Costume Armor: Create Realistic Science Fiction & Fantasy Weapons, Armor, and Accessories by Shawn Thorsson
English | September 21st, 2016 | ISBN: 1680450069 | 298 pages | True EPUB | 41.71 MB
Have you been trying to think of a way to conquer your local comic convention through cosplay? Do you gaze with envious eyes upon the fan-made suits of armored awesomeness strolling around every year on Halloween? Do you have a spot on your wall, bookshelf, or desk that desperately needs to be filled with a screen-accurate replica of your favorite science-fiction or fantasy weapon? If so, look no further. We've got just the book for you!