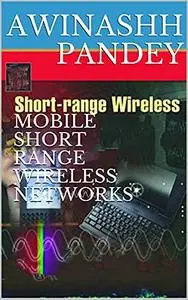 Mobile Short Range Wireless Networks
English | June 2021 | ASIN : B097LFVPRZ | 22 pages | PDF, AZW3, EPUB, MOBI | 2.56 MB
This great rush to make everything wireless has produced a flood of different wireless technologies and protocols. Some were established primarily for one application, while others are more general and have many uses.Wireless has become a major feature for just about every new electronic product. It adds flexibility, convenience, and remote monitoring and control without expensive wiring and cabling. The range of applications is staggering, from simple toys to consumer electronic products to industrial automation.