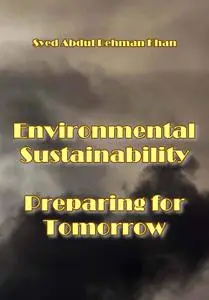 "Environmental Sustainability: Preparing for Tomorrow" ed. by Syed Abdul Rehman Khan
ITexLi | 2021 | ISBN: 183968786X 9781839687860 1839687851 9781839687853 1839687878 9781839687877 | 270 pages | PDF | 25 MB
This volume examines the global challenges of air pollution and its consequences at domestic and international levels. Industrialization and logistical operations are the critical factors of carbon emissions, damaging fauna and flora. In addition, air pollution adversely affects human health.