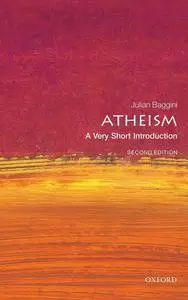 Atheism: A Very Short Introduction (Very Short Introductions), 2nd Edition by Julian Baggini
English | August 26th, 2021| ISBN: 0198856792 | 144 pages | True EPUB | 1.42 MB
Atheism is often considered to be a negative or pessimistic belief which is characterized by a rejection of values and purpose and a fierce opposition to religion. This Very Short Introduction sets out to dispel the myths that surround atheism, arguing that most western atheism is so-named only because it exists in a tradition in which theism is the norm. Julian Baggini instead asserts that atheists are typically naturalists, who believe that meaning and morality are possible in a finite, natural world.