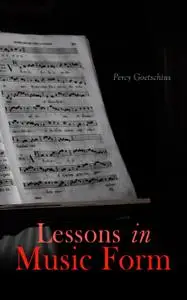 Lessons in Music Form by Percy Goetschius
English | April 9th, 2020 | ISBN: 137500283X, 1532903111 | 138 pages | True EPUB | 2.05 MB
This manual treats of the structural designs of musical composition, not of the styles or species of music. It undertakes the thorough explanation of each design or form, from the smallest to the largest; and such comparison as serves to demonstrate the principle of natural evolution, in the operation of which the entire system originates. This explanation—be it well understood—is conducted solely with a view to the Analysis of musical works, and is not calculated to prepare the student for the application of form in practical composition. For the exhaustive exposition of the technical apparatus, the student must be referred to my "Homophonic Forms".