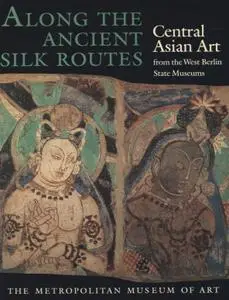 Herbert Härtel, Marianne Yaldiz, "Along the Ancient Silk Routes: Central Asian Art from the West Berlin State Museums"
1982 | ISBN: 0810918005 | English | PDF | 223 pages | 40 MB
One of the great rewards of a visit to the Museum fur Indischc Kunst in Dahlcm, West Berlin, is the opportunity to see its extraordinary holdings in the art of Central Asia. With only a handful of important collections of Central Asian art in die world, Berlin's remains unrivaled, particularly in the magnificent assemblage of wall paintings. Acquired in the first quarter of this century as the result of four pioneering expeditions to the remote and inhospitable region of Chinese Turkestan, die Berlin collection has led the way to a greater understanding and appreciation of the ancient cultures of Central Asia.