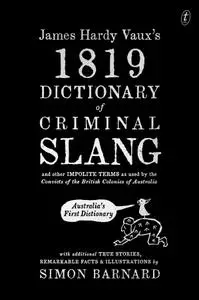 James Hardy Vaux's 1819 Dictionary of Criminal Slang and Other Impolite Terms as Used by the Convicts of the British Colonies of Australia with Additional True Stories, Remarkable Facts and Illustrations by Simon Barnard
English | August 31st, 2019 | ISBN: 1925773892 | 351 pages | EPUB | 10.86 MB
In the early 1800s magistrates in the Australian colonies were often frustrated by the language used by reoffending convicts to disguise their criminal activities and intensions. Convict clerk James Hardy Vaux came up with a useful idea: a dictionary of slang and other terms used by convicts. And so, in 1812, he compiled what was to be Australia's first published dictionary.