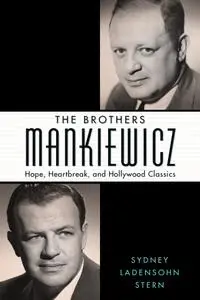 The Brothers Mankiewicz: Hope, Heartbreak, and Hollywood Classics (Hollywood Legends) by Sydney Ladensohn Stern
English | October 2nd, 2019 | ISBN: 1617032670 | 480 pages | EPUB | 12.66 MB
Herman J. (1897–1953) and Joseph L. Mankiewicz (1909–1993) wrote, produced, and directed over 150 pictures. With Orson Welles, Herman wrote the screenplay for Citizen Kane and shared the picture's only Academy Award. Joe earned the second pair of his four Oscars for writing and directing All About Eve, which also won Best Picture.