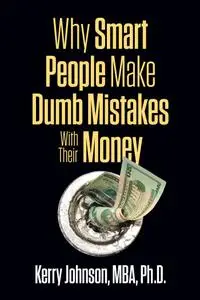 Why Smart People Make Dumb Mistakes with Their Money by Kerry Johnson
English | October 22nd, 2019 | ISBN: 1722501979 | 182 pages | EPUB | 0.86 MB
Why do investors constantly chase returns? Why do they buy mediocre investments that underperform the indexes? Why do they leave their money in investments that lose money yet are unwilling to sell until they increase in value? If you can understand your own behavior with money, you will become a much better investor and earn returns that will last your whole life. Now Kerry Johnson explains why investors (possibly your clients) make such poor decisions with their money.