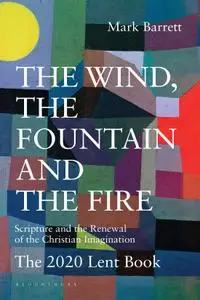 The Wind, the Fountain and the Fire: Scripture and the Renewal of the Christian Imagination: The 2020 Lent Book by Mark Barrett
English | December 12th, 2019 | ISBN: 1472968379 | 192 pages | EPUB | 1.97 MB
Scripture, and especially the Book of Psalms, has always formed the substance of the daily prayer of Christian monks and nuns. Monastic men and women spend more time among the scriptures each day than in most other activities. How do such regular interactions with the texts of Old and New Testaments help us renew our Christian imaginations; how might these reflective encounters enable all of us to discover the wind of the Spirit, the fountain of living water and the fire from which God speaks, within the printed pages of our Bibles?