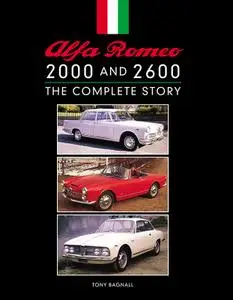 Alfa Romeo 2000 and 2600: The Complete Story by Tony Bagnall
English | November 16th, 2019 | ISBN: 1785006312 | 192 pages | EPUB | 251.73 MB
After a period of post-war austerity, in 1957 Alfa Romeo decided it was time to re-enter the market for luxury/executive class cars with a new range designed for the growing number and prosperity of potential customers. Thus, the first models in the new 2000 series emerged, followed by the 2600 series in 1962. That they were not hugely successful, although some 18,540 were manufactured between 1957 and 1966, can be attributed to a number of factors, principally cost.