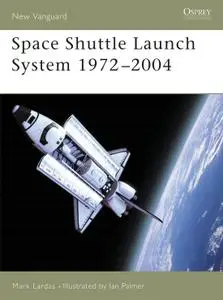 Space Shuttle Launch System 1972-2004 (New Vanguard, Book 99) by Mark Lardas
English | September 18th, 2012 | ISBN: 1841766917 | 48 pages | EPUB | 12.73 MB
The Space Shuttle is one of the oldest and most famous manned launch systems — the only launch vehicle that has been used for a longer period of time is the Soviet (now Russian) R-7 booster. By the start of the third millennium, the Space Shuttle had carried crews into space over 85 times. Although not a military structure, the Shuttle had been sold as an all-purpose launch system to be used jointly for military and civilian purposes. Featuring full-colour photos throughout, this book covers the design, development and operational history of a unique vehicle.