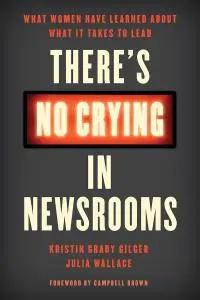 There's No Crying in Newsrooms: What Women Have Learned about What It Takes to Lead by Kristin Grady Gilger, Julia Wallace
English | July 5th, 2019 | ISBN: 1538121492 | 216 pages | EPUB | 3.63 MB
There's No Crying in Newsrooms tells the stories of remarkable women who broke through barrier after barrier at media organizations around the country over the past four decades. They started out as editorial assistants, fact checkers and news secretaries and ended up running multi-million-dollar news operations that determine a large part of what Americans read, view and think about the world. These women, who were calling in news stories while in labor and parking babies under their desks, never imagined that 40 years later young women entering the news business would face many of the same battles they did – only with far less willingness to put up and shut up.