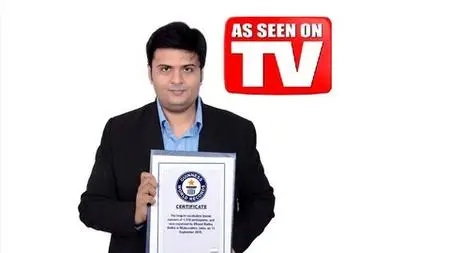 Vedic Math & Memory Techniques (2 in 1) (Easy Language)
.MP4 | Video: 1280x720, 30 fps(r) | Audio: AAC, 48000 Hz, 2ch | 6.97 GB
Duration: 5.5 hours | Genre: eLearning | Language: English
The popular educational television series that featured on Telesky Shopping TV worldwide on Vedic Math and Memory.
What you'll learn
Vedic Mathematics + Memory Techniques (Fast Math for High School, GMAT, SAT, MBA, O Levels, etc.)
Requirements
None
Description
Can you find the cube root of 262,144 or 704,969 in just two seconds ?
Can you find out a person's birth date without him telling you ?
Can you multiply 997 by 999 in your mind in just five seconds ?
Can you remember all the states and capitals of USA in a short time ?
Can you find how much money a person has without him telling you ?
Can you find the square root of 9604 or 998001 in your mind ?
This is the entire video recording of the educational series that was featured on leading TV channels across the globe by Telesky Shoppping. In this series you will learn the complete course of Vedic Mathematics and Memory Techniques.
Vedic Math will be helpful for people struggling with math. Students opting for GMAT, SAT, O Levels, MBA Entrance and various other entrance tests of high school will find these math short-cut tricks extremely helpful in calculating quickly and saving a lot of valuable time which will give them a definite edge over others.
Additionally the bonus content of Memory Techniques will help you learn history dates, geography maps, foreign languages and scientific terms in a way that you will never forget.
The course is presented by International Bestselling Author, TEDx speaker and Guinness World Record Holder - Mr. Dhaval Bathia.
Who this course is for:
Anyone of age 12 and above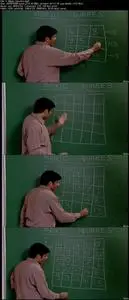 Bookmark My Blog & Visit it Daily for More Video Tutorial