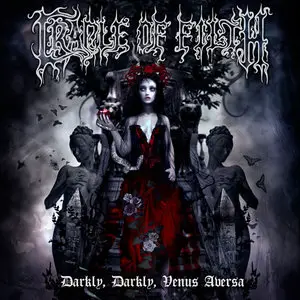 Cradle of Filth - Darkly, Darkly, Venus Aversa (2010)
MP3 320 Kbps CBR | 198 MB | United Kingdom
Extreme Gothic Metal
Darkly, Darkly, Venus Aversa is the ninth studio album by English extreme metal band Cradle of Filth. It will be a concept album in the same vein as its predecessor Godspeed on the Devil's Thunder; this time centring on the demon Lilith, the first wife of the Biblical Adam. Unlike previous historically-based concept albums Godspeed and Cruelty and the Beast, Darkly, Darkly will tell an original story. "It's about the resurgence of Lilith into modern society as a deity," Filth said. "There's a bit of Victoriana in there. Essentially, at heart, it's a nice gothic horror story".