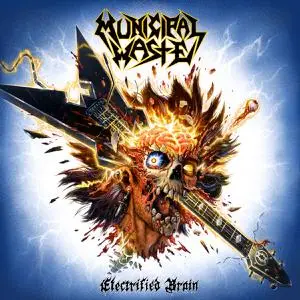 Municipal Waste - Electrified Brain (2022)
U.S.A. | MP3 CBR 320 Kbps | 82 MB
Thrash Metal/Crossover | Label : Nuclear Blast
Thrashing party metal legends Municipal Waste are back with a brand-new album called 'Electrified Brain'. Out on July 1st, 2022 via Nuclear Blast. "Electrified Brain" marks MUNICIPAL WASTE's first album in 5 years, following the release of their critically exalted 2017 record "Slime and Punishment." And don't think they've slowed down in the years since. Recorded in Philadelphia with producer Arthur Rizk (Power Trip, Code Orange), "Electrified Brain" is a high-voltage non-stop masterclass of neck-snapping thrash that'd be the ideal soundtrack for high-speed car chases and backyard steel cage matches as witnessed on the new track "Grave Dive."