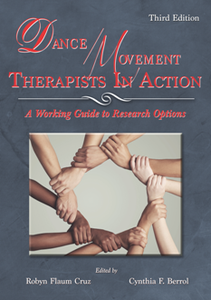 Dance/Movement Therapists in Action :
A Working Guide to Research Options, Third Edition
by Robyn Flaum Cruz and Cynthia F. Berrol
English | 2019 | ISBN: 0398092451 | 287 Pages | PDF | 7.56 MB
Dance/Movement Therapists in Action fosters awareness of the living body, honors diverse ways of working, and leads toward creative expression and integration. This edited text, written by authors with exemplary credentials, spans and illuminates a breadth of investigative inquiry approaches and models to all students, clinicians, and researchers interested in dance/movement therapy (DMT) research. The text highlights two basic research frameworks—quantitative (objective) and qualitative (interpretative)—including their underlying philo­sophic and theoretical tenets. The authors' goal has been to create a comprehensible, accessible book that is readable and engaging: one that contains accepted research protocols in conjunction with practical infor­mation written in 'nontechnical' terms. Many examples are incorporated throughout the text to clarify and amplify each of the various research options. A spectrum of research alternatives are presented that can inform clinical practice, inspire clinicians and students, and guide further research inquiry. These chapters hold a wealth of information and examples that will be of particular use and interest to clinicians and were conceived and written with practitioners in mind—for example, one featuring the use of movement observation scales for DMT research and clinical practice, and one on using research results to inform clinical practice. A completely new chapter on embodied descriptive and interpretive methods in DMT research also has been added. This volume will afford dance/movement therapists the tools to conduct research related to both clinical practice and academic inquiry.