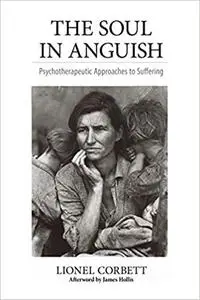 The Soul in Anguish: Psychotherapeutic Approaches to Suffering by Chiron Publications
English | July 24, 2015 | ISBN: 1630512354 | 380 pages | AZW3 | 0,603 Mb
The Soul in Anguish: Psychotherapeutic Approaches to Suffering
presents a variety of approaches to psychotherapeutic work with suffering people, from the perspectives of both Jungian and psychoanalytic psychology. An important theme of the book is that suffering may be harmful or helpful to the development of the personality. Our culture tends to assume that suffering is invariably negative or pointless, but this is not necessarily so; suffering may be destructive, but it may lead to positive developments such as enhanced empathy for others, wisdom, or spiritual development. The book offers professionals in any helping profession various frameworks within which to view suffering, so that the individual's suffering does not seem to be random or meaningless. Cognitive-behavioral approaches, the approach of the
Diagnostic and Statistical Manual
of the American Psychiatric association, and the promise of evidence-based strategies may or may not be applicable to the unique circumstances of the suffering individual. These approaches also ignore the unconscious sources of much suffering, its implications for the ongoing development of the personality, and the nuances of the therapeutic relationship. We cannot objectify or measure suffering; suffering is best viewed from within the individual's perspective, because people with the same diagnosis suffer in unique ways.
The Soul in Anguish
is a groundbreaking, meticulously researched study from an outstanding Jungian analyst and scholar. It provides illuminating ways into the transformative potential of suffering and how it can be dealt with in the consulting room. Charting the soul's agonies with great compassion and profound sensitivity, Dr. Corbett skillfully delineates clinical, philosophical and spiritual concepts of suffering that testify to the endurance of the human spirit. This book is an enlightening read for anybody with a passionate concern for the human soul.
- Ursula Wirtz, PhD, Jungian Analyst, Author of Trauma and Beyond: The Mystery of Transformation
With extraordinary candor
The Soul in Anguish brings
its readers face to face with one of the most difficult topics in life, suffering. This remarkable exploration of the range of suffering, especially as encountered in psychotherapy, mines for meaning and finds both its positive and negative expressions. Transcending the categorical, pathological descriptions of the DSM,
The Soul in Anguish
reveals the archetypal nature of the experience of suffering. Dr. Lionel Corbett offers healing to mind, soul and body, in this uplifting engagement with what is usually either avoided in most treatments or only touched upon, i.e., anguish. This book reimagines our pain and anguish to bring about the possibility of a true psychological and soulful grasp of suffering. No therapist should miss the opportunities of Dr. Corbett's rich study.
- Joe Cambray, Ph.D.,Past-President IAAP,Author
DR. LIONEL CORBETT
trained in medicine and psychiatry in England and as a Jungian Analyst at the C.G. Jung Institute of Chicago. His primary interests are: the religious function of the psyche, the development of psychotherapy as a spiritual practice, and the interface of Jungian psychology and contemporary psychoanalytic thought. Dr. Corbett is a professor of depth psychology at Pacifica Graduate Institute. He is the author of numerous papers and three books:
The Sacred Cauldron: Psychotherapy as a Spiritual Practice, Psyche and the Sacred
, and
The Religious Function of the Psyche
. He is the co-editor of:
Jung and Aging, Depth Psychology, Meditations in the Field
, and
Psychology at the Threshold.