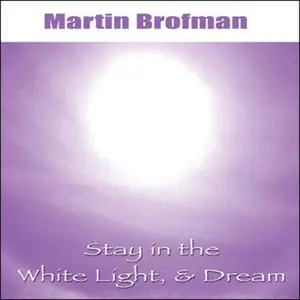 Stay in the White Light, & Dream CD [Audiobook, CD] by Martin Brofman
Publisher: Findhorn Press (April 1, 2004) | ISBN: 184409023X | Language English | Audio CD in MP3 | 61 MB
Here is a guide to progressive relaxation through your body. As each part of your body relaxes, you can imagine it glowing with White Light. When your entire body is glowing, you can experience yourself being centered, enjoying a deep state of relaxation known to enhance the generation of beneficial alpha brain waves, and listening to affirmations encouraging self-expression and self-acceptance.
The second meditation, "Dream," guides you to an experience of being a single point of consciousness, able to see your life as a dream, as the product of what is happening in your consciousness, as you see yourself moving toward the fulfillment of your goals.
This is an excellent guide for lending support to anyone going through an extreme lifestyle change.
About the Author
Martin Brofman, Ph.D. teaches his system through four-day residential Healing Intensive Seminars in various countries, including France, Switzerland, the United States, Italy, Germany, Denmark and Portugal.
Thanks to original uploader!


<span style="color:#0000ff"><u>Download from <br />FileSonic</u></span>
<span style="color:#cc0000"><u>or DepositFiles</u></span>
>>:: NO PASSWORD ::<<
>>::..::!!!NO MIRRORS!!!::..::<<