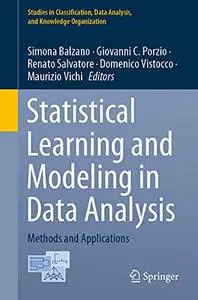 Statistical Learning and Modeling in Data Analysis: Methods and Applications
English | 2021 | ISBN: 3030699439 | 190 Pages | PDF EPUB | 20 MB
The contributions gathered in this book focus on modern methods for statistical learning and modeling in data analysis and present a series of engaging real-world applications. The book covers numerous research topics, ranging from statistical inference and modeling to clustering and factorial methods, from directional data analysis to time series analysis and small area estimation. The applications reflect new analyses in a variety of fields, including medicine, finance, engineering, marketing and cyber risk.