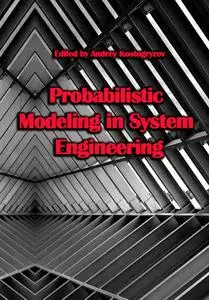 "Probabilistic Modeling in System Engineering" ed. by Andrey Kostogryzov
ITexLi | 2018 | ISBN: 1789844096 9781789844092 1789237742 9781789237740 1838815708 9781838815707 | 265 pages | PDF | 35 MB
This book is intended for systems analysts, designers, developers, users, experts, as well as those involved in quality, risk, safety and security management, and, of course, scientists and students. The various sets of original and traditional probabilistic models and interesting results of their applications to the research of different systems are presented.