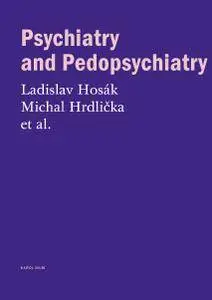 Psychiatry and Pedopsychiatry
Karolinum | English | 2017 | ISBN-10: 8024633787 | 514 pages | PDF | 3.63 MB
Ladislav Hosák, Michal Hrdlička
This English-language textbook presents basic knowledge in the field of psychiatry
from the Czech perspective to international students of medicine. The reader may ask:
"Why another English psychiatry textbook? Is the number of English textbooks in
psychiatry already available on the market insufficient?" We believe that an English
textbook of Czech psychiatry is necessary. There are many reasons; Czech psychiatry
differs from British or American in many respects, including philosophy, social culture,
history, (sometimes) terminology, tradition, organization of services, economics, diagnostics
(compared to the American DSM-5 system), the range of psychotropic drugs
approved for the local market, genetics and pharmacogenetics of the patients, the use
of psychotherapy, social aspects of mental disorders, medical law, and ethics. It is difficult
to teach Oxford or New York psychiatry while practicing Czech psychiatry at the
same time. Our textbook strives to eliminate this schism Czech teachers of psychiatry
who educate international students face. We tried to include a variety of topics in the
book; including history, organization of services, examination of psychiatric patients
and communication with them, the biological aspects of mental disorders and their
treatment, psychotherapy, re-socialization, mental symptoms of somatic diseases, ethics,
law, stigma, transcultural psychiatry, and other interesting topics.