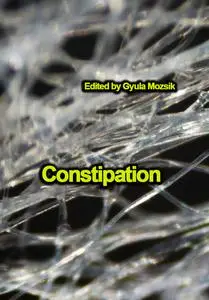 "Constipation" ed. by Gyula Mozsik
ITExLi | 2019 | ISBN: 1838818731 9781838818739 1838818723 9781838818722 183881874X 9781838818746 | 103 pages | PDF | 11 MB
This book presents information on constipation, including pathology, diagnosis, imaging, nutrition, and management, among other topics. It is written for physicians and interested readers alike.
Constipation is a problem with multifactorial origin that affects both children and adults. It is a difficult problem to treat because there is no clear diagnostic criteria and there are only limited therapeutic options.
Contents
1.Constipation
2.Management of Pediatric Constipation
3.Prevalence and Treatment of Constipation in Patients with Alpha-Synuclein Pathology
4.Imaging of Constipation and Its Complications
5.Therapeutic Role of Natural Products Containing Tannin for Treatment of Constipation
6.The Management of Constipation: Current Status and Future Prospects
1st true PDF with TOC BookMarkLinks