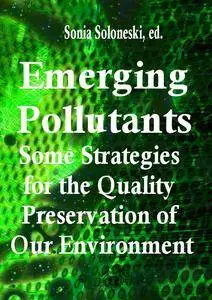 "Emerging Pollutants: Some Strategies for the Quality Preservation of Our Environment" ed. by Sonia Soloneski
ITExLi | 2018 | ISBN: 1789233852 9781789233858 1789233844 9781789233841 | 99 pages | PDF | 5 MB
This volume contains a series of chapters providing some strategies for the preservation of our environmental quality focusing on the different categories of environmental pollutants and their negative consequences on living organisms.
Contents
1 Rough Set Applied to Air Pollution: A New Approach to Manage Pollutions in High Risk Rate Industrial Areas
2 The Hidden Face of Nitrogen Oxides Species: From Toxic Effects to Potential Cure?
3 Multivariate-Assisted Solid Phase Extraction Procédure for Simultaneous Preconcentration and Assessment of UV-Filters in Wastewater Prior to UV-Vis photometric Détermination
4 Studv on Maanetic Materials for Removal of Water Pollutants
5 EPs Antibiotics: Photodecomposition and Biocarbon Adsorption
1st true PDF with TOC BookMarkLinks