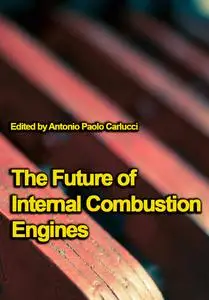 "The Future of Internal Combustion Engines" ed. by Antonio Paolo Carlucci
ITExLi | 2019 | ISBN: 1838819312 9781838819316 1838819304 9781838819309 1838819320 9781838819323 | 69 pages | PDF | 7 MB
This volume is dedicated to new technologies at transport, industry, and energy production.
Based on previsions, the reciprocating internal combustion engine will continue to be widely used in all sectors: transport, industry, and energy production. Therefore, its development, while complying with the limitations of pollutants as well as CO2 emission levels and maintaining or increasing performance, will certainly continue for the next few decades. In the last three decades, a significant effort has been made to reduce pollutant emission levels. More recently, attention has been given to CO2 emission levels too. It is widely recognized that one single technology will not completely solve the problem of CO2 emissions in the atmosphere. Rather, the different technologies already available will have to be integrated, and new technologies developed, to obtain substantial CO2 abatement.
Contents
1.Introductory Chapter: The Challenges of Future Internal Combustion Engines
2.Dual-Fuel Combustion
3.Alternative Fuels for Internal Combustion Engines
4.A New Lightweight Material for Possible Engine Parts Manufacture
1st true PDF with TOC BookMarkLinks