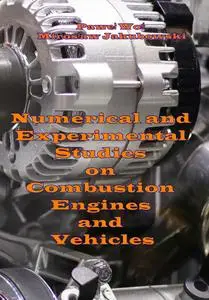 "Numerical and Experimental Studies on Combustion Engines and Vehicles" ed. by Paweł Woś, Mirosław Jakubowski
ITexLi | 2020 | ISBN: 1839680334 9781839680335 1839680326 9781839680328 1839680342 9781839680342 | 152 pages | PDF | 16 MB
The matters discussed and presented in this book cover a wide spectrum of topics and research methods commonly used in the field of engine combustion technology and vehicle functional systems. This book contains the results of both computational analyses and experimental studies on jet and reciprocating combustion engines as well heavy-duty onroad vehicles.