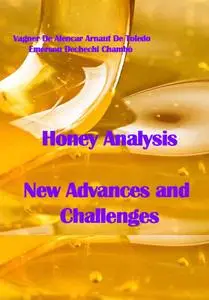 "Honey Analysis: New Advances and Challenges" ed. by Vagner De Alencar Arnaut De Toledo, Emerson Dechechi Chambó
ITExLi | 2020 | ISBN: 1789851203 9781789851205 178985119X 9781789851199 1839629819 9781839629815 | 84 pages | PDF | 5 MB
This volume discusses advances in honey research. Topics include the physicochemical characteristics of honey from stingless bees, the therapeutic properties of honey, melissopalynological analysis as an indicator of the botanical and geographical origin of honey, and methods for authenticating honey.
Written by experts in the field, this book provides readers with an indispensable source of information, assisting them in future investigations of honey and beekeeping.
Contents
1.Introductory Chapter: The Importance of the Physicochemical Characterization of Honey
2.Pot-Pollen and Pot-Honey from Stingless Bees of the Alto Balsas, Michoacán, Mexico: Botanical and Physicochemical Characteristics
3.Therapeutic Properties of Honey
4.Health Benefits of Honey
5.A Review on Analytical Methods for Honey Classification, Identification and Authentication
1st true PDF with TOC BookMarkLinks