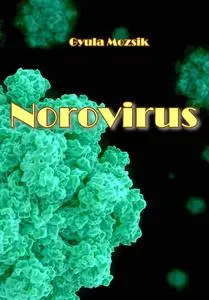 "Norovirus" ed. by Gyula Mozsik
ITexLi | 2021 | ISBN: 1839689455 9781839689451 1839689447 9781839689444 1839689463 9781839689468 | 87 pages | PDF | 6 MB
This book provides an overview of norovirus, a viral infection that adversely affects the gastrointestinal system. Unfortunately, there is no specific treatment available for this illness.
The World Health Organization (WHO) has identified norovirus as a priority disease for vaccine development.
Chapters in this edited volume cover such topics as examination methods and genome mechanisms of norovirus, and clinical and pharmaceutical developments in managing this illness.
Contents
1. Introductory Chapter: Norovirus
2. Optimization, Validation and Standardization of ELISA
3. Norovirus Structure and Classification
4. Molecular Mechanisms for Norovirus Genome Replication
5. Norovirus Genotypic Variability in Brazil
6. Norovirus: Clinical Findings and Pharmaceutical Developments
1st true PDF with TOC BookMarkLinks
More :
You find here