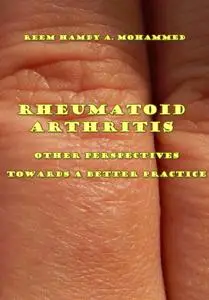 "Rheumatoid Arthritis: Other Perspectives towards a Better Practice" ed. by Reem Hamdy A. Mohammed
ITexLi | 2020 | ISBN: 1839625333 9781839625336 1839625325 9781839625329 1839625341 9781839625343 | 144 pages | PDF | 5 MB
This volume sheds light on the disease process of rheumatoid arthritis as well as the disease's related comorbidities.
Chapters cover such topics as immune-pathogenic theories, classification criteria, available composite measures of disease assessment, and latest available therapeutic approaches.
Contents
1. Introductory Chapter: Rheumatoid Arthritis - Overview of Current Facts and Strategies
2. The Role of Estrogens in Rheumatoid Arthritis Physiopathology
3. Understanding the Mechanisms of Pain in Rheumatoid Arthritis
4. Vascular Involvement in Rheumatoid Arthritis
5. Myopenia and Musculoskeletal Aging in Rheumatoid Arthritis
6. Diagnostic Challenges and Management Update in Rheumatoid Arthritis
7. Self-Management in Patients with Rheumatoid Arthritis
1st true PDF with TOC BookMarkLinks
More :
You find here