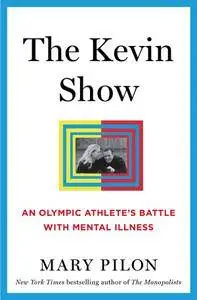 The Kevin Show: An Olympic Athlete's Battle with Mental Illness by Mary Pilon
English | March 6th, 2018 | ASIN: B077N71JVT, ISBN: 163286682X | 336 pages | EPUB | 9.28 MB
From the New York Times bestselling author of The Monopolists, the incredible story of Olympic sailor Kevin Hall, and the psychiatric syndrome that makes him believe he stars in a television show of his life.
Meet Kevin Hall, brother, son, husband, father, and Olympic and America's Cup sailor. Kevin has an Ivy League degree, a winning smile, and throughout his adult life, he has been engaged in an ongoing battle with a person that doesn't exist to anyone but him: the Director.
Kevin suffers from what doctors are beginning to call the "Truman Show" delusion, a form of psychosis named for the 1998 movie, where the main character is trapped as the star of a reality TV show. When the Director commands Kevin to do things, the results can lead to handcuffs, hospitalization, or both. Once he nearly drove a car into Boston Harbor. His girlfriend, now wife, was in the passenger seat.
In the tradition of Kay Redfield Jamison's An Unquiet Mind, journalist Mary Pilon's The Kevin Show reveals the many-sided struggle by Kevin, his family, and the medical profession to understand and treat a psychiatric disorder whose euphoric highs and creative ties to pop culture have become inextricable from Kevin's experience of himself. Interweaving his perspective, journals, and sketches with police reports, medical records, and interviews with those who were present at key moments in his life, The Kevin Show is a bracing, suspenseful, and eye-opening view of the role that mental health can play behind the scenes in even the most seemingly normal life.