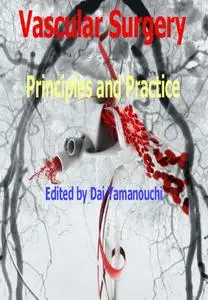 "Vascular Surgery: Principles and Practice" ed. by Dai Yamanouchi
ITAE | 2012 | ISBN: 953510828X 9789535108283 9535170384 9789535170389 | 108 pages | PDF | 5 MB
This book aims to provide a brief overview of conventional open vascular surgery, endovascular surgery and pre- and post-operative management of vascular patients. The collections of contributions from outstanding vascular surgeons and scientists from around the world present detailed and precious information about the important topics of the current vascular surgery practice and research.
This book will be used by young vascular surgeons and medical students enhancing their knowledge and stimulating the advancement of this field.
Contents
Preface
Section 1 Carotid Surgery
1 Simultaneous Hybrid Revascularization by Carotid Stenting and Coronary Artery Bypass Grafting-The SHARP Study
2 Carotid Graft Replacement of the Stenotic Carotid Artery
Section 2 Perioperative Care
3 Current Management of Vascular Infections
Section 3 Peripheral Artery Disease and Varicose Vein
4 The Role of Supervised Exercise Therapy in Peripheral Arterial Obstructive Disease
5 Day Case Management of Varicose Veins
6 Iatrogenic Pseudoaneurysms
with TOC BookMarkLinks
More :
You find here