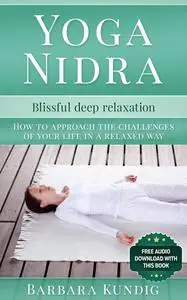 Yoga Nidra: Blissful deep relaxation by Barbara Kundig
English | December 17th, 2018 | ISBN: 3893856374 | 120 pages | EPUB | 0.97 MB
Learn how to start living blissfully now! Discover the secrets of Yoga Nidra (Nidra = sleep) and its practical applications! This book gives you a comprehensive overview of the deep relaxation and meditation technique Yoga Nidra in a contemporary context. You will learn the theoretical and practical background information about the practice and how to integrate it into your daily life.
Enjoy
My Blog
. No any convert or low quality!