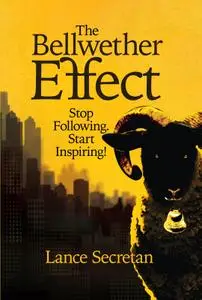 The Bellwether Effect: Stop Following. Start Inspiring! by Lance Secretan
English | May 25th, 2018 | ISBN: 0986565474 | 208 pages | EPUB | 1.22 MB
In The Bellwether Effect, Dr. Secretan first proposes a theory that explains how and why leaders are attracted to, and seduced by, trendy ideas, and the process by which these ideas then become mainstream. He calls the originators of these trends, bellwethers, hence the book's title. He then goes on to describe eight examples of counterproductive business practices, among them, fear-based management, motivation, separateness and silos, employee engagement surveys, performance appraisals, salary grades and pay scales, mission, vision, and values statements, and the use of war as a metaphor for business.