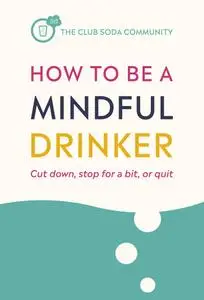 How to Be a Mindful Drinker: Cut down, stop for a bit, or quit by Laura Willoughby, Jussi Tolvi, Dru Jaeger, The Club Soda Community
English | December 26th, 2019 | ISBN: 0241419778 | 224 pages | True PDF | 4.13 MB
It's so easy for "alcohol creep" to set in- the G&T after work to unwind, a social beer with a colleague, a glass of wine (or two!) of an evening. Add them all up, however, and you might find yourself wanting to rethink those habits. You may be fed up of midweek hangovers, or motivated by health concerns or even budgetary ones. How to Be a Mindful Drinker gives you a day-by-day practical support plan to help you take control of your alcohol intake.