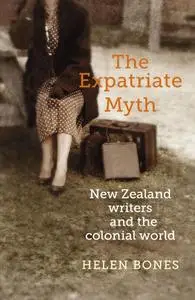 The Expatriate Myth: New Zealand Writers and the Colonial World by Helen Bones
English | October 31st, 2019 | ISBN: 1988531179 | 242 pages | EPUB | 1.12 MB
Many New Zealand writers in the late nineteenth and early twentieth century traveled extensively or lived overseas for a time. In The Expatriate Myth, Helen Bones presents a challenge to this conventional understanding that writers had to leave in order to find literary inspiration and publishing opportunities. Was it actually necessary for them to leave to find success? How prevalent was expatriatism among New Zealand writers? Did their experiences fit the usual tropes about expatriatism and exile? Were they fleeing an oppressive society lacking in literary opportunity?