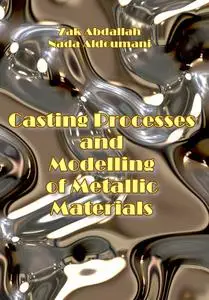 "Casting Processes and Modelling of Metallic Materials" ed. by Zak Abdallah, Nada Aldoumani
ITexLi | 2021 | ISBN: 1839684321 9781839684326 1839684313 9781839684319 183968433X 9781839684333 | 151 pages | PDF | 19 MB
This book explores the various casting and modelling activities related to metallic alloy systems. The book provides results of research work conducted by experts from all over the globe to add to the research community in the era of the casting process and modelling.