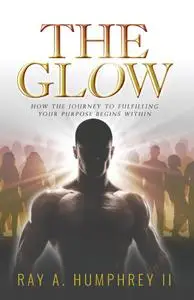 The Glow: How the Journey to Fulfilling Your Purpose Begins Within by Ray A. Humphrey II
English | October 11th, 2019 | ISBN: 1733199411, 1733199403 | 136 pages | EPUB | 0.15 MB
As a child, I struggled with low self-esteem and allowed other people's opinion of me to shape how I saw myself. I spoke with confidence at times, but deep down I always felt it was all talk. By the time I made it to high school, I was an expert at trying to fit in and hiding my self-doubt. I had finally figured out how to cope with low self-esteem, until my guidance counselor asked, "what are your plans when you leave here?" I told her I was going to college, but I could tell by the look on her face, she had serious doubts. It was at this time I learned my cumulative grade-point-average (GPA) was 1.973, and my class rank was 261 of 264. This was my wake-up call.