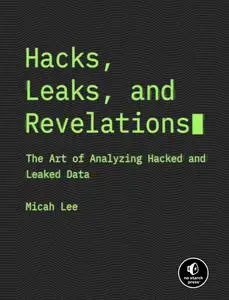 Hacks, Leaks, and Revelations: The Art of Analyzing Hacked and Leaked Data
English | 2024 | ISBN: 1718503121 | 679 pages | PDF | 11.4 MB
Unlock the internet's treasure trove of public interest data with Hacks, Leaks, and Revelations by Micah Lee, an investigative reporter and security engineer. This hands-on guide blends real-world techniques for researching large datasets with lessons on coding, data authentication, and digital security. All of this is spiced up with gripping stories from the front lines of investigative journalism.