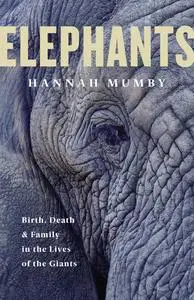 Elephants: Birth, Death and Family in the Lives of the Giants by Hannah Mumby
English | April 2nd, 2020 | ISBN: 0008331677 | 304 pages | EPUB | 7.41 MB
Elephants are as unique as people. They can be clever and curious or headstrong and impulsive, shy or sociable. Learn to know them as individuals as well as a species in this evocative account of years spent studying elephant behaviour in the wild.