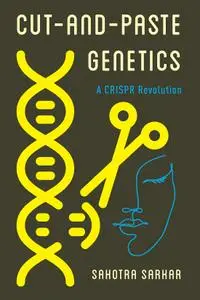 Cut-and-Paste Genetics: A CRISPR Revolution by Sahotra Sarkar
English | September 15th, 2021 | ISBN: 1786614375 | 224 pages | True EPUB | 1.03 MB
The emergence of CRISPR/Cas9 technology has revolutionized gene editing. The Nobel prize for chemistry was awarded to Emmanuelle Charpentier and Jennifer Doudna, the scientists responsible for its discovery, in 2020 and it is considered the frontier of sophisticated medical science. This technology contains the promise that both gene therapy and eugenic control of human evolution is possible, even plausible, in our near future.