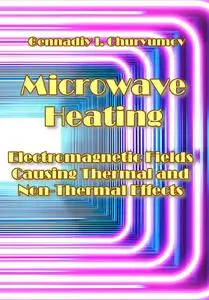 "Microwave Heating: Electromagnetic Fields Causing Thermal and Non-Thermal Effects" ed. by Gennadiy I. Churyumov
ITexLi | 2021 | ISBN: 1839682272 9781839682278 1839682264 9781839682261 1839682280 9781839682285 | 183 pages | PDF | 15 MB
This book presents the latest investigations on the applications of microwave energy and the effects of microwave radiation on various materials and mediums. This volume examines the use of microwave energy to extract bioactive compounds from plant materials, for rock-breaking operations, to synthesize functional dyes and nanomaterials, and more.