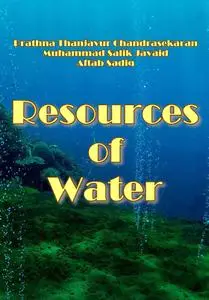 "Resources of Water" ed. by Prathna Thanjavur Chandrasekaran, Muhammad Salik Javaid, Aftab Sadiq
ITexLi | 2021 | ISBN: 1838819134 9781838819132 1838819126 9781838819125 1838819142 9781838819149 | 149 pages | PDF | 16 MB
This book deals precisely with water resources and their management.
It provides abundant and relevant information on all aspects related to water resources, including the need for conservation, water management strategies in different parts of the world, the impact of climate change on water management, pollution of water resources and treatment, and so forth.