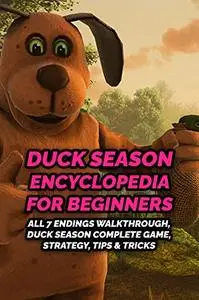 "Duck Season Encyclopedia for Beginners: All 7 Endings Walkthrough, Duck Season Complete Game, Strategy, Tips & Tricks ": Great Book about Duck Season Kindle Edition
English | 2021 | ISBN: B097JKXRGQ |55 pages | PDF,EPUB,AZW3 | 71.5 MB
On first look, Duck Season is a visually delightful reimagining of the classic Duck Hunt with all the goodness of VR. Does that make it interesting enough to make it worth playing? We strapped on our HTC Vive, dove into the time machine and began blasting away to find out.