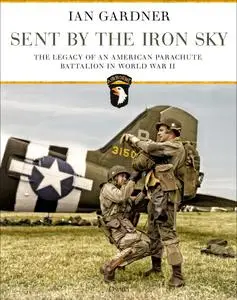 Sent by the Iron Sky: The Legacy of an American Parachute Battalion in World War II by Ian Gardner
English | November 28th, 2019 | ISBN: 147283738X | 260 pages | EPUB | 160.40 MB
Following on from the success of Ian Gardner's critically acclaimed trilogy on the exploits of the 3rd Battalion, 506th Parachute Infantry Regiment, 101st Airborne Division in World War II, Sent by the Iron Sky tells their exhilarating story for a new readership. From the moment they entered the war in June, 1944, the men of 3rd Battalion were faced with brutal fighting against horrendous odds. Later in the year, nearly five months in combat with no relief lead to heavy losses that reduced them to the size of a company. Their heroic defence of Bastogne saw their division awarded a Unit Citation, a first in the history of the US armed forces, and they subsequently fought on across Europe, finishing the war occupying Hitler's mountain retreat of Berchtesgaden.