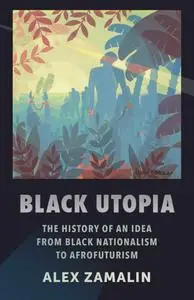 Black Utopia: The History of an Idea from Black Nationalism to Afrofuturism by Alex Zamalin
English | January 11th, 2020 | ISBN: 0231187416, 0231187408 | 192 pages | EPUB | 9.83 MB
Within the history of African American struggle against racist oppression that often verges on dystopia, a hidden tradition has depicted a transfigured world. Daring to speculate on a future beyond white supremacy, black utopian artists and thinkers offer powerful visions of ways of being that are built on radical concepts of justice and freedom. They imagine a new black citizen who would inhabit a world that soars above all existing notions of the possible.