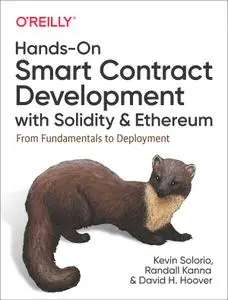 Hands-On Smart Contract Development with Solidity and Ethereum: From Fundamentals to Deployment by Kevin Solorio, Randall Kanna, David H. Hoover
English | November 25th, 2019 | ISBN: 1492045268 | 270 pages | EPUB (True/Retail Copy) | 8.40 MB
Ready to dive into smart contract development for the blockchain? With this practical guide, experienced engineers and beginners alike will quickly learn the entire process for building smart contracts for Ethereum—the open source blockchain-based distributed computing platform. You'llget up to speed with the fundamentals and quickly move into builder mode.