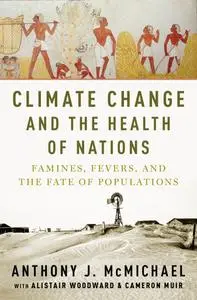 Climate Change and the Health of Nations: Famines, Fevers, and the Fate of Populations by Anthony McMichael
English | September 16th, 2019 | ISBN: 0190931841, 0190262958 | 392 pages | EPUB | 8.99 MB
When we think of "climate change," we think of man-made global warming, caused by greenhouse gas emissions. But natural climate change has occurred throughout human history, and populations have had to adapt to the climate's vicissitudes. Anthony J. McMichael, a renowned epidemiologist and a pioneer in the field of how human health relates to climate change, is the ideal person to tell this story. Climate Change and the Health of Nations shows how the natural environment has vast direct and indirect repercussions for human health and welfare.